Back to Events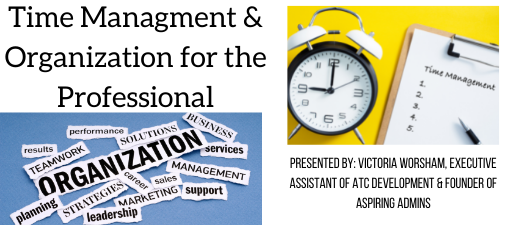 Time Management & Organization for the Professional 6/18/2021
Let this course take your professionalism to the next level!
Friday, June 18, 2021
10:30 AM - 12:00 PM (EDT)
* Registration open until 6/17/21 at 11:59 PM (EDT)
Event Details
Do you ever wonder what happened to the day and you feel like you didn't get anything done?! Are you searching for papers or digital files and would like to put your finger on them?
Join us for an hour of learning how to use your time wisely & how to organize the best way! This credited course can teach you the GTD (Getting Things Done) method of time management with some helpful organization tips.
This course will be interactive with handouts and action items - this is not a sit and watch kind of class! This is designed for any professional - you can work at a desk, be out in the field, be a supplier, etc. 
Members will earn 1 Continuing Education Credit (CEC) for attending this webinar.
Cancellation Policy: Cancellations must be received by email, to office@aagaonline.com, a minimum of 3 business days prior to the event. Late cancellations and no-shows will be charged the full invoiced amount.  
Agenda
June 18
10:15 AM

Check In

Zoom room will be available at 10:15 AM
10:30 AM - 12:00 PM

Time Management & Organization class will begin

There will be a short break, if needed
For More Information: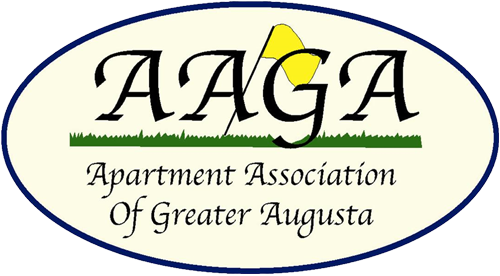 P.O. Box 211325
Augusta, Georgia 30917
706.814.6537
Class will be instructed by Victoria Worsham Executive Assistant of ATC Development & Founder of Aspiring Admins
Victoria has been an Executive Assistant for the past 6 years with ATC. She supports the C-Suite Executives and is part of the Executive Committee. She has taught the employees at ATC this topic for their credentials to move along in their career path. She is the founder of Aspiring Admins, a blog for administrative professionals. She has a Bachelor of Arts in History, PACE (Professional Administrative Certification of Excellence) & CWCA (Certified World Class Assistant). She and her husband have 3 children, 2 dogs, and 2 cats. She loves hiking, reading, and learning new things!