AAGA has partnered with the following organizations to offer professional multifamily education online.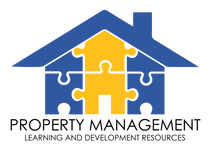 ---
Property Management Learning and Development Resources, or PMLDR, is an online learning platform that allows you to access courses from multiple sources & instructors. Although you will find full length sessions on PMLDR, the most notable difference from other online training sites is the ratio of
micro learning content
. Training and development trends point towards shorter lessons to help the learner stay engaged longer, in return the retention levels are enhanced.
​You may refer to it as Capsule, Mini, Bite Sized, Learning Burst or Micro Learning but whatever you call it, you'll have time in your schedule for a quick, targeted learning experience.
​
Click Here to get started
, or click on a course offering below!
Habla español? ¡Haga clic aquí!
PMLDR Course Offerings:
---

Introducing Visto, the new online hub for multifamily professional development, including credential and continuing education programs, brought to you by the NAA Education Institute and Grace Hill Inc.


What's new about Visto?

• More online programs than ever before, including
credential programs
such as
NALP, CAM, CAS, and CAPS
!
• An intuitive storefront, making it easier than ever to find the right course for you.
• Personalized recommendations, helping you advance in your specific career path.
• A streamlined platform, granting you instant access to course material the moment you complete your purchase.
• Automatic reporting to NAAEI of any continuing education credits earned, keeping your credentials current.
​Visit
GoWithVisto.org
today to ignite your career!