Government Affairs & Advocacy

Along with the Georgia Apartment Association and the National Apartment Association, the AAGA uses advocacy to promote and protect the interests of the multifamily industry in Augusta's River Region.
Interested in industry advocacy? Join the Government Affairs committee.
Sign up here.
​For more information on the Government Affairs departments of the GAA and NAA, please refer to the links below.
Georgia Apartment Association Government Affairs
National Apartment Association Government Affairs
Notice: January 22, 2019 - RE: Government Shutdown
Owner/Manager Members: If you have questions regarding the continuing government shutdown and the impact on residents having a difficult time meeting lease conditions and payment terms, the National Apartment Association has issued a guidance document (linked below) that may answer many of your questions.. NAA's guidance document is provided solely as a reference tool. We encourage you to contact your corporate counsel to ensure any procedures you follow comply with both your company policies and Landlord-Tenant law in Georgia.

​
NAAPAC is the voluntary, non-partisan political action committee of the National Apartment Association. It is the only federal political action committee solely dedicated to protecting and promoting the multi-family industry. Formed with the mission of promoting the involvement of NAA member companies and individuals in the political process, NAAPAC solicits voluntary contributions from individual members across the country, aggregates their political strength and supports the campaigns of national candidates who are supportive of a pro-apartment, pro-business legislative agenda.
NAAPAC is important to NAA because, according to the Federal Election Campaign Act, trade associations such as NAA are prohibited from using their general treasury funds (membership dues or other revenue) to make contributions or expenditures in connection with federal elections. NAAPAC is the only vehicle through which NAA and its members may participate together in the political process via contributions and expenditures on behalf of federal candidates.

---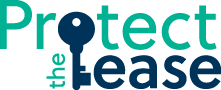 Protect The Lease
​Tax reform has the potential to fundamentally reshape the apartment housing industry – just as it did in the 1980s. The apartment housing industry counts on smart tax policies that enable it to meet the demand for apartment living and build prosperous businesses and vibrant communities across the country today and for years to come.
​
The key to smart tax policy is to promote economic growth, job creation, and investment in our neighborhoods and communities without unfairly burdening apartment owners, operators, and developers. Take Action - Visit
ProtectTheLease.com