Back to Events
Event Details
Topic: Apartment Industry Near Future Outlook, presented by Michael D. Holmes, 2020 Chairman of the NAA Executive Committee and President of Easlan Management Company
Our last quarterly luncheon meeting of the year is Thursday, November 19 from 11-1 at the DoubleTree Hotel in Augusta. At the luncheon, members will elect the 2021 Board of Directors, and Michael Holmes will speak on the Apartment Industry Outlook and Diversity.
Apartment Industry Near Future Outlook, presented by NAA Exeuctive Committee Chairman, Michael Holmes. What is the outlook for the multifamily property industry? What should the industry consider about Diversity? Holmes will provide insights on current market trends and the future outlook.
Elections: 2021 Board of Directors elections & results. In-person voting will take place during the luncheon.

2021 Board of Directors Elections Information
Members in good standing will be asked to vote on the 2021 Board of Directors at the luncheon. There is one vote per management company and one vote per associate member company.
Nominees & Voting Information will be posted as soon as details are finalized.
COVID precautions will be in place. Social Distancing will be practiced. Luncheon seating will be structured for attendees' safety.
3 Other Registered Attendees
For More Information: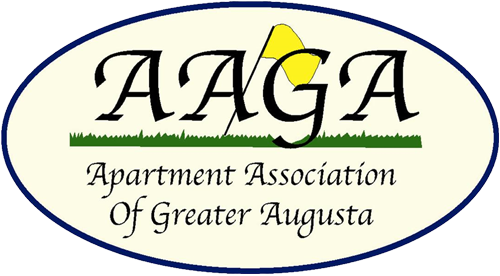 P.O. Box 211325
Augusta, Georgia 30917
706.814.6537
Lunch menu:
Lunch Salad, Veggie Wrap or Sandwich
Wraps and Sandwiches will include a side of Garden Salad
Soda, Water or Coffee