Back to Events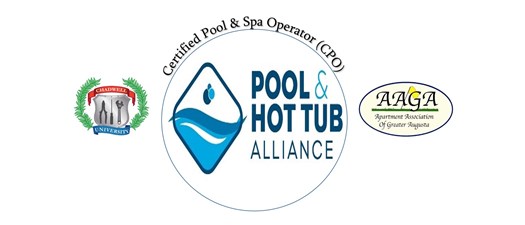 Certified Pool Operator 2/28/23 - 3/1/23
Earn your CPO certification!
Tuesday, February 28, 2023
at
8:00 AM (EST)
to Wednesday, March 1, 2023 at 5:30 PM (EST)
* Registration open until 2/24/23 at 11:59 PM (EST)
Event Details
Through the Pool & Hot Tub Alliance (Formerly National Swimming Pool Foundation), Chadwell University is an approved provider of the CPO certification. The PHTA Certified Pool & Spa Operator class fulfills the local & state requirements for certification for pool service technicians. This course provides the knowledge necessary to operate and manage public pools & spas. Certification requires 16 hours, over 2 days, of classroom instruction, and a passing score on the exam; certification is valid for five years.
If you have a South Carolina license ID, you are required to stay an extra hour for instruction/study on day 1 (one) & take the S.C. exam. Email us immediately if this is applicable to you.
Study materials are available in Spanish. Email us immediately if you need Spanish materials.
The class will be instructed by a PHTA Certified Instructor with Chadwell Supply.
Admission Price: $365 for members / $415 for non-members
Registration Fee Includes: The PHTA handbook, PHTA exam fee, hard copy certificate, and lunch for both days.
What You'll Learn:
Regulations & Guidelines
Swimming Pool Calculation
Filtration & Circulation
Pool Water Contamination & Disinfection
Chemical Feed & Control
Pool Water Testing
Spas & Warm Water Pools
Pool Management & Operation Problems
Pool & Spa Maintenance
Renovation & Modernization
Disease & Accident Prevention
What You'll Need:
Photo ID
Calculator (not a smartphone)
#2 Pencils
Highlighter
The registration deadline is February 24, 2023. Late registrations will be accepted depending on space availability.
Cancellation Policy: Cancellations must be received by email, to office@aagaonline.com, a minimum of 3 business days prior to the event. Late cancellations and no-shows will be charged the full invoiced amount.
There is a minimum of 10 students required to hold this class. AAGA reserves the right to reschedule or cancel the class if the minimum is not met.
Agenda
February 28
8:00 AM

Registration/Check In

8:00 AM - 5:30 PM

Class - Day 1

March 1
8:00 AM - 4:30 PM

Class - Day 2
For More Information: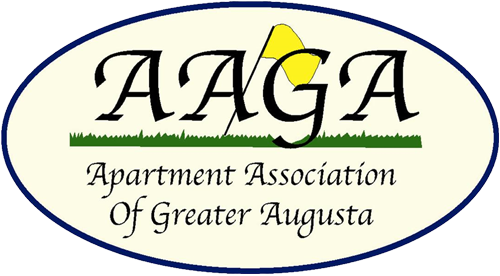 P.O. Box 211325
Augusta, Georgia 30917
706.814.6537
Optional Study Prior to Class:
PHTA's Pool Math Workbook may help some students prepare for the CPO class. This workbook can be ordered prior to your class by clicking here. To access a digital version of the full CPO Handbook to review prior to class, please email learn@chadwellsupply.com (There will be a $70 non-refundable fee when digital materials are requested).