Maintenance Mania
Are you the fastest? Here's your chance to prove it!


About Maintenance Mania:
Maintenance Mania is a national competition where apartment maintenance technicians are able to compete against each other in various skill-based games focused on frequent maintenance issues.
CLICK HERE FOR INFORMATION ABOUT THE 2023 MAINTENANCE MANIA COMPETITION.
---
The Local Competition: AAGA has hosted a Maintenance Mania qualifying competition annually since 2011. Winners from the local competition receive cash prizes & awards from AAGA & our sponsors. All eligible participants in our local competition have a chance to go on to the National Competition to win cash and prizes! NAA takes the fastest competitor from each of the 10 NAA regions and additional wild card competitors with the top times in the nation to the National Championship.
Congrats to the 2019 AAGA Maintenance Mania Winners!
1st Place Overall: Shane May, Champions Pines
2nd Place Overall: Adam Lovett, Strategic Management Partners
3rd Place Overall: Randy Harrison, Champions Pines
Best Use of Maintenance Supplies AND People'S Choice: Greg Lee, DoorPost Realty
Maintenance Mania Grand Prize Winner: Joe Harris, Walton Communities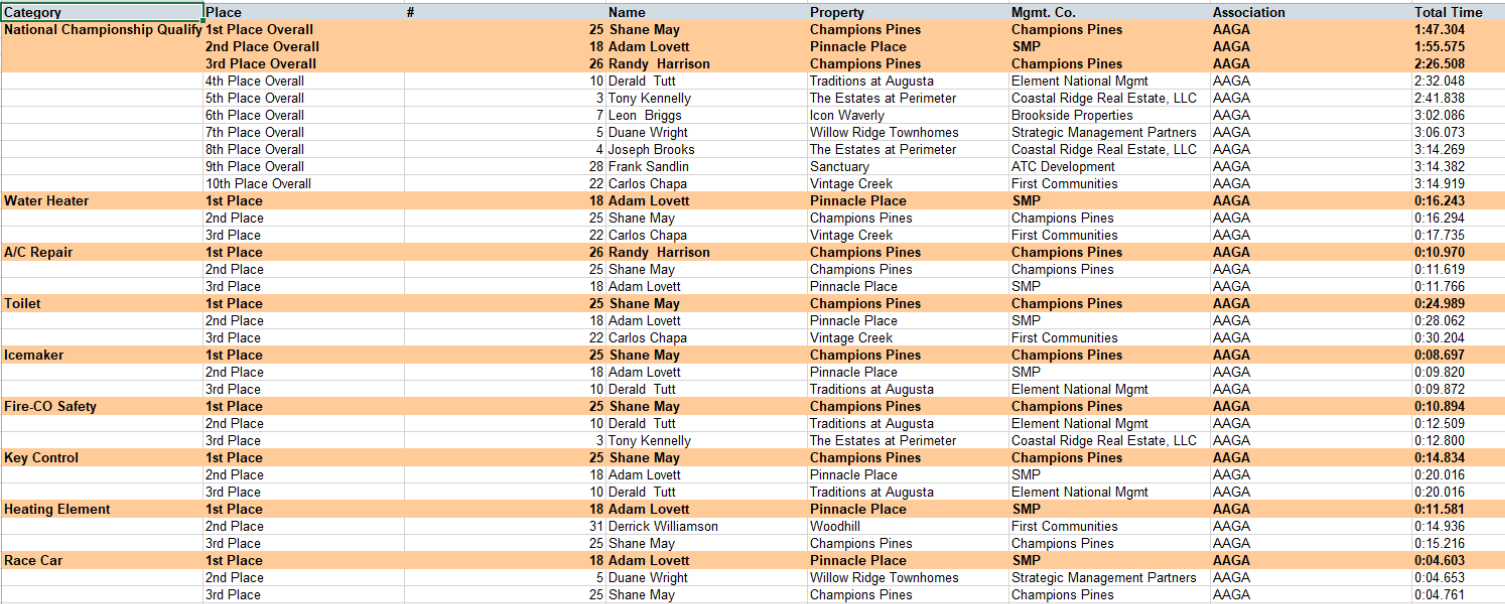 ---
The National Championship:

The Maintenance Mania® National Championship decides who will be the Fastest Maintenance Technician in the Country. Nearly 1,000 spectators crowd the arena on the floor of the NAA Education Conference & Exposition to watch the best technicians compete for the Championship Cup, a Certificate for Apartment Maintenance Technicians (CAMT) scholarship*, and a pot of more than $20,000 in cash and prizes.
The 2023 Maintenance Mania National Championship will be held in Atlanta, Georgia in June 2023 as part of the NAA's Apartmentalize Conference. ​Twenty finalists will be flown out to compete at the Championship. They will compete for cash and prizes offered by Maintenance Mania's national sponsors, a CAMT scholarship from the NAA and their local apartment association (if offered), and the title of the Fastest Tech in the USA.
---
Check out the photos from the 2019 Competition!
Presented By: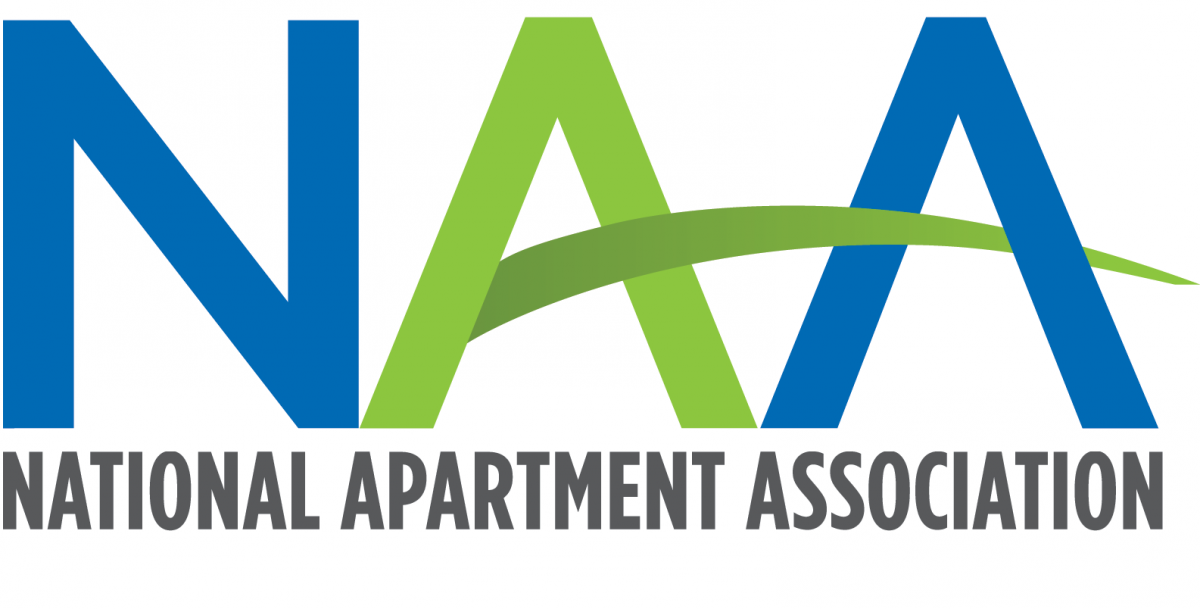 Presenting Sponsor:

National Sponsors: