Trade Show: Are You Game?
Owner/Managers (Property Management Professionals)
Admission Information
All Admission Prices go up by $10.00 after April 19th
$10.00 AAGA Owner/Manager member admission: This includes anyone onsite as well as regionals & above.
$10.00 Maintenance Mania Competitors: The Maintenance Mania competition is open to any maintenance technician whose company is an AAGA member in good standing.
$30.00 Guest Admission: This ticket is only for nonmember professionals employed in the Apartment industry, or guests of AAGA members who are not suppliers to the industry. Suppliers & Associates must have a booth to attend (see below).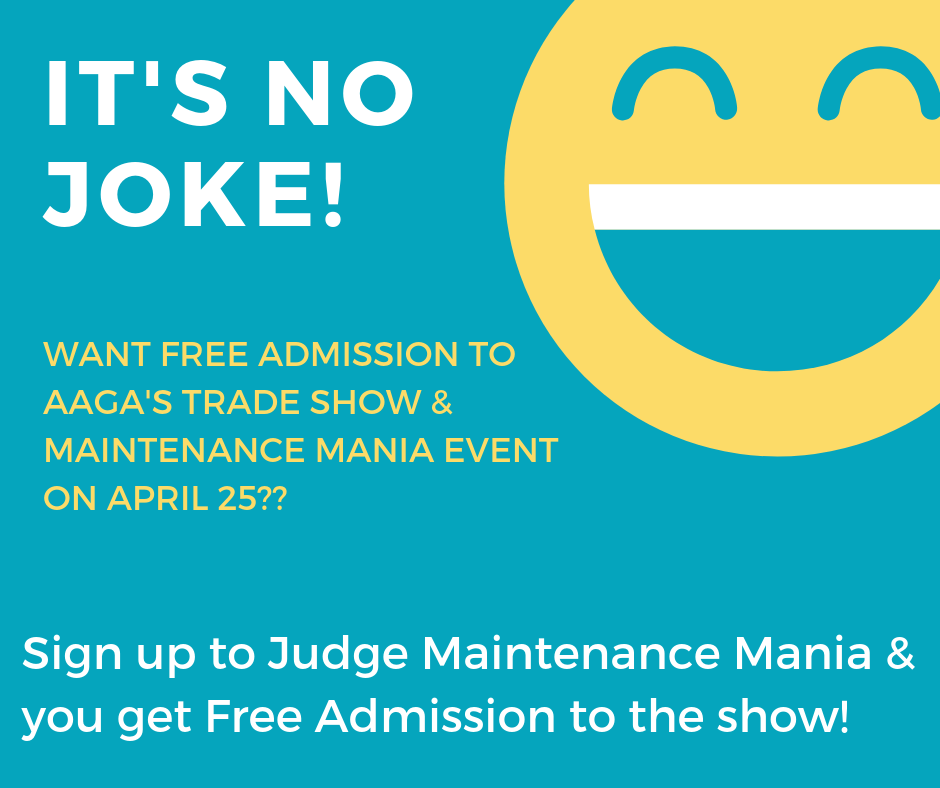 Free Admission - Maintenance Mania Judges: Judges will get free admission to the show and a tshirt in exchange for your commitment to judge the competition. ALL JUDGES MUST ARRIVE AT 3 P.M. THE DAY OF THE EVENT. YOU MUST COMPLETE 2 HOURS OF JUDGE TRAINING AND 1 HOUR OF COMPETITOR PRACTICE AND WORK 1 OF THE 2 SHIFTS FOR YOUR GAME DURING THE EVENT. Open to AAGA property management members only. Click Here To Sign Up To Judge.
Troubleshooting: If you're having trouble Registering & getting the Member Prices, you'll need to log in first. If you don't have a login, you will need to create your account.

Click here for Member Login (Select Create An Account, if you need to do so)
---
Exhibitors: Supplier/Associate Member Information
We are SOLD OUT of Booths for this event!
All Associate Members and/or nonmember Suppliers must have purchased a booth to attend this event.
Non-exhibiting Suppliers will not be admitted to the show. AAGA reserves the right to remove any individual attempting to solicit business during the Trade Show if that individual and/or their company has not purchased a booth.
Thank You to our 2019 Trade Show Sponsors: